News
Posted by Sean-Paul Adams on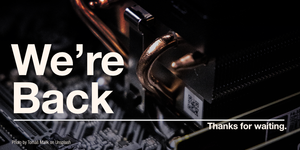 Adoption is wild, but we've made it through the most nerve-wracking part and are finally back home. It's great news for us to be back in a place that is actually home, mainly because eating take-out for two weeks sounds awesome, but trust me, it's not. Just to recap, the ICPC process that I mentioned in the last post went pretty much exactly as we were told it would and took nine business days. It was surreal to be somewhere that's not home for so long that it starts to feel like home.   All that being said, being back is...
Posted by Sean-Paul Adams on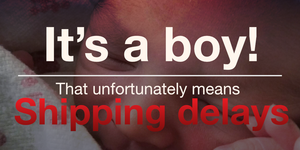 Hi, I'm SP and I'm the sole force behind S-Ranked. You may have chatted with me via email and I'm glad you're here because I've got some big news that I want to share -  I've recently started a family by adopting our first little nugget! Which I think is great, and I hope you do too. To say it's been a wild journey, is an understatement for sure. So what's this about a production delay? Well, as part of the adoption process, both the birth state and the home state need to do some legal discussion in order to confirm...